@ImaginaryXbox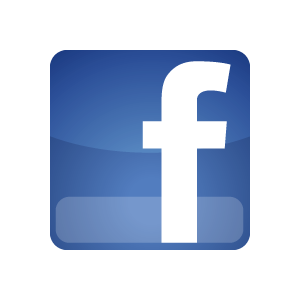 facebook.jrnetwork.net
Recent News
Jan 21 2015 05:40 PM |
Chris | in
PC News
Fresh news from Microsoft's painfully aspirational Windows 10 briefing. Owners of Windows 7, Windows 8.1 and Windows Phone 8.1 will be eligible for a free upgrade to Microsoft's upcoming OS. The free upgrade will be available throughout the first year of Windows 10's life.
That's a pretty big deal—Microsoft no doubt realises that people are hanging on happily to Windows 7, but the chance of a free upgrade could prove tempting. For PC gamers, it'll mean free access to DirectX 12, which won't be supported by Windows 7.
We'll have more from the briefing as it happens. For the most part, it's just a series of people saying "devices" in different degrees of sincerity and urgency.
Read story →
0 comments
Nov 07 2014 01:56 PM |
Chris | in
JR News
Yesterday it came to light that Ubisoft's upcoming holiday lineup of titles, including Assassin's Creed Unity, Far Cry 4 and The Crew, were all removed from Steam in the UK. At the time we thought that maybe Ubisoft had struck a deal with a UK high-street retailer however, the plot has since thickened and Ubisoft's upcoming titles are no longer available on Steam in any region.Unfortunately for PC gamers, nobody seems to know what is going on. Ubisoft's official Twitter account responded to questions on the matter, stating that it is "looking in to it" and will provide more information on the matter once they have it. Valve on the other hand has also yet to provide any details.All three Ubisoft titles were available just a day or two ago...
Read story →
1 comments
Nov 06 2014 05:33 PM |
Chris | in
JR News
Last week it transpired that Advanced Micro Devices is already working on a 20nm version of system-on-chip for Microsoft Corp.'s Xbox One game console, which will enable the software giant to introduce a smaller and cheaper version of its system sometimes in 2015. Keeping in mind that Sony Corp.'s PlayStation 4 relies on a similar chip as Xbox One, it is possible that next year Sony will also get a 20nm version of its SoC.Under the terms of the agreement between AMD and its partners – Microsoft and Sony – the chip designer sells them system-on-chips for their Xbox One and PlayStation 4 game consoles at pre-determined price-ranges in volumes they demand. Since prices are believed to have minimal flexibility, it is in AMD's interestы to re...
Read story →
0 comments
Nov 04 2014 05:59 PM |
Chris | in
JR News
The PC iteration will be the most visually impressive version of GTA 5, according to CVG's latest hands-on account . GTA 5 will run at 4K resolution on PC, and all 'next gen' versions of the game will include a fully-supported first person mode, complete with modeled car interiors and proper first-person shooting.As Dan mentions in his preview, "It's not just a case of plonking a new camera within a character's head, just because they could, but an extensive rework of the game's movement, driving and targeting engines. There are thousands of new animations for gun reloading alone, no to mention the first-person views of parachuting, carjacking etc."First-person extends to GTA's sandbox online mode, which creates space for proper FPS mode...
Read story →
0 comments
Oct 31 2014 05:54 PM |
Chris | in
Xbox News
AMD has apparently created a smaller and more cost-effective 20nm version of the processor found inside the Xbox One, opening the door for a slimmer and cheaper version of the console. During the last generation of consoles, we saw Microsoft release a re-designed Xbox 360 a few years in to the console's life cycle but the Xbox One may see a re-design much sooner.This news comes from the Linkedin bio of AMD's Senior Manager of SOC systems . The bio states that he "successfully planned and executed the first APU for Microsoft's Xbox One Game Console in 28nm technology and a cost-reduced derivative in 20nm technology."Currently the Xbox One and PS4 processors are 28nm and according to the Taiwan Semiconductor Manufacturing company, which is...
Read story →
0 comments
Oct 31 2014 11:39 AM |
Chris | in
PC News
Following the news that Blizzard has banned "several thousand" Hearthstone bot accounts comes a more severe penalty for players engaging in the process known as 'win trading'. Win trading, as I understand it, is when players game the system in Ranked Play by having two accounts battle each other, in order to artificially move themselves up in the MMR (MatchMaking Rating) rankings. While botters were initially given a two-month ban (the penalty has since been upgraded to a permaban from here on out), win traders have seen their accounts banned permanently from the get-go, as explained in a statement by Blizzard here . Here's the relevant part:"We've recently banned Hearthstone accounts that were found to be participating in win trading. W...
Read story →
0 comments
Oct 17 2014 10:23 PM |
Jamie
| in
JR News
Being honest, I really don't know the benefit or the cause of these constant attacks but we aren't going anywhere.
In other news we are on a better server, have a bit of a better backup policy, new servers are being added and we are getting further. We were going to switch to this server a little while back but we have been forced to move right away today due to issues with our previous host hetzner.... yeah not going back to that place.
Anyway, Minecraft will be back up sunday as im working tomorrow as I wasn't expecting to switch servers this quick.
Best Regards to all,
Jamie!
Read story →
0 comments
Sep 08 2014 04:56 PM |
Chris | in
JR News
Hey everyone,The creative server has undergone a massive clear out. We have emptied out every single plot as the world did become a bit of a mess. The idea here is that we have nice fancy looking builds around the spawn, which will be selected by the staff team over the course of the worlds existence. This competition will run over the course of a month (8th September - 8th October). Each build should be confined to a plot, we will be picking 4 winners for this contest!The builds should fill up as much of the plot as possible.The builds are to be built on the creative server.The prizes are currently undecided but will be announced in the near future, once the staff team has decided upon them :)There are no restrictions on how many people...
Read story →
2 comments
Jul 09 2014 06:55 PM |
Calystos
| in
JR News
We are rolling out a Store system across most of our steam based gaming servers atm (TF2 , CSS , CSGO , ND , etc). Its a work-in-progress, and not everything will work on each server as some are server specific. However the base/core features (earning credits for kills, capturing flags, staying on the servers, etc) should be fine, its just things like equipment/etc that may or may not work on some servers (eg because of valve's changes to tf2 we can't have some equipment on our characters, eg custom hats, etc). Unfortunately due to limitations or blocks in the actual games (valve rules/etc) theres nothing we can do about the things that don't/can't work.What this system is is basically a ingame credits and shop feature, wherein you gain...
Read story →
0 comments
Jun 17 2014 07:28 PM |
Calystos
| in
JR News
It has come to our attention that there are people going on TeamSpeak 3 servers and deliberately abusing exploits to cause other users clients to crash and require log deletions or client re-installs to work again. Please note we will not put up with that on any of our servers and you will be PERMAMENTLY banned across ALL our gaming, voice, and site systems!For those of you who have been effected by this we apologize if it happened on our host, please report any such issues.The exploits being used will be fixed in TeamSpeak 3 clients 3.0.15 when officially released, but for now if you so wish you can update to the current BETA client which has the fixes apparently already in place and ready to go.To do this you simply create a "update.in...
Read story →
0 comments
Home