@ImaginaryXbox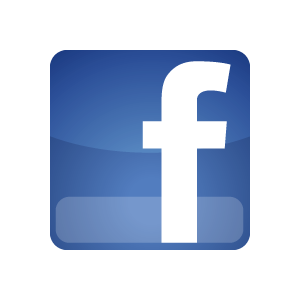 facebook.jrnetwork.net
Recent News
May 23 2015 12:14 PM |
Chris | in
PC News
AMD is predicted to go Bankrupt by 2020. AMD's last hopes are pegged on their upcoming Zen architecture and other technological innovations.For years AMD has been losing money, currently they can't do much amount that, it has a smaller budget than it's competitors Intel and Nvidia. On the CPU side AMD is forced to use a larger, less cost effective manufacturing process while still have to produce chips that are cheaper than intel to consumers.http://www.overclock3d.net/gfx/articles/2015/05/06144935787l.jpg The statement about AMD originates from analysts at Kerrisdale Capital Investments, due to the negative market trends AMD has had in recent years, with increasing losses and sales decreasing.A statement from Kerrisdale Capital Investme...
Read story →
0 comments
Mar 29 2015 05:57 PM |
Kyle | in
Multi-Platform News
https://www.youtube.com/watch?v=KhbUvoxjxIg In this game the fourth dimension is not time, something that is commonly perceived to be a dimension, instead there is a fourth spatial dimension. If you included time you could even say this game is in 5 dimensions. At first the idea of a 4th dimension seems very hard to visualise, luckily the creator has put together a video that explains it. https://www.youtube.com/watch?v=9yW--eQaA2I In short the game takes a 3D slice of a 4D object, similar to how a photo is a 2D slice of a 3D object. With such an unusual concept, it is no surprise it has already received 2 awards and was been nominated for 3 others - despite still not being released. In total the game has been in development for over 5...
Read story →
0 comments
Mar 25 2015 10:02 PM |
Chris | in
Multi-Platform News
Netflix has only just launched in Australia and while the subscription service is entirely legal, technically speaking however using a VPN to access content from outside your region is not. For movie and TV studios, geographical based licensing agreements are a major part of their business. However according to Netflix CEO, Reed Hasting, the VPN problem can be fixed if companies would offer content globally without imposing geographical restrictions.Hastings believes, that VPNs are a very small-scale issue in the face of actual piracy and the use of VPNs is so easy to make obsolete: "The VPN thing is a small little asterisk compared to piracy. Piracy is really the problem around the world."VPN users are clearly willing to pay for the con...
Read story →
0 comments
Mar 19 2015 03:04 AM |
Carter | in
Nintendo News
Yesterday (March 17th, 2015), Nintendo made an official announcement about several things.http://www.everybodyplays.co.uk/images/screenshots/picsforarticles/28l.jpg The first of which was the production of their newest console, the Nintendo NX. All that has been said about this by Iwata (Nintendo's President) was that it will be a new "dedicated game system...with a brand new concept." Little else has been revealed about the console and it seems we will still be a bit in the dark on this new machine until most likely 2016. In opposition to what the article (link at bottom) says, I personally believe this will be a new "version" of the Wii U due to Nintendo often re-releasing consoles but with something different or updated about them (Re...
Read story →
4 comments
Feb 22 2015 02:07 PM |
Chris | in
JR News
At JR we believe in working to our absolute potential so the staff are going to undergo some changes as of 1st March 2015 in addition to this we will also have a new website coming soon. We are going to be splitting off into different teams as decided by Caly/Jamie with input from us staff members as to what we'd like to do ourselves. In the spirit of keeping the community informed I am writing this news article (it also happens to be my new job :) )Currently the new staff structure stands at:Owners Jamie Calystos Systems Management - These lovely people will be in charge of the server systems, website configurations and more.JamieCalystosTeozfrank Community Management - This awesome team will be in charge of all of JR's social accoun...
Read story →
1 comments
Jan 21 2015 05:40 PM |
Chris | in
PC News
Fresh news from Microsoft's painfully aspirational Windows 10 briefing. Owners of Windows 7, Windows 8.1 and Windows Phone 8.1 will be eligible for a free upgrade to Microsoft's upcoming OS. The free upgrade will be available throughout the first year of Windows 10's life.
That's a pretty big deal—Microsoft no doubt realises that people are hanging on happily to Windows 7, but the chance of a free upgrade could prove tempting. For PC gamers, it'll mean free access to DirectX 12, which won't be supported by Windows 7.
We'll have more from the briefing as it happens. For the most part, it's just a series of people saying "devices" in different degrees of sincerity and urgency.
Read story →
0 comments
Nov 07 2014 01:56 PM |
Chris | in
JR News
Yesterday it came to light that Ubisoft's upcoming holiday lineup of titles, including Assassin's Creed Unity, Far Cry 4 and The Crew, were all removed from Steam in the UK. At the time we thought that maybe Ubisoft had struck a deal with a UK high-street retailer however, the plot has since thickened and Ubisoft's upcoming titles are no longer available on Steam in any region.Unfortunately for PC gamers, nobody seems to know what is going on. Ubisoft's official Twitter account responded to questions on the matter, stating that it is "looking in to it" and will provide more information on the matter once they have it. Valve on the other hand has also yet to provide any details.All three Ubisoft titles were available just a day or two ago...
Read story →
1 comments
Nov 06 2014 05:33 PM |
Chris | in
JR News
Last week it transpired that Advanced Micro Devices is already working on a 20nm version of system-on-chip for Microsoft Corp.'s Xbox One game console, which will enable the software giant to introduce a smaller and cheaper version of its system sometimes in 2015. Keeping in mind that Sony Corp.'s PlayStation 4 relies on a similar chip as Xbox One, it is possible that next year Sony will also get a 20nm version of its SoC.Under the terms of the agreement between AMD and its partners – Microsoft and Sony – the chip designer sells them system-on-chips for their Xbox One and PlayStation 4 game consoles at pre-determined price-ranges in volumes they demand. Since prices are believed to have minimal flexibility, it is in AMD's interestы to re...
Read story →
0 comments
Nov 04 2014 05:59 PM |
Chris | in
JR News
The PC iteration will be the most visually impressive version of GTA 5, according to CVG's latest hands-on account . GTA 5 will run at 4K resolution on PC, and all 'next gen' versions of the game will include a fully-supported first person mode, complete with modeled car interiors and proper first-person shooting.As Dan mentions in his preview, "It's not just a case of plonking a new camera within a character's head, just because they could, but an extensive rework of the game's movement, driving and targeting engines. There are thousands of new animations for gun reloading alone, no to mention the first-person views of parachuting, carjacking etc."First-person extends to GTA's sandbox online mode, which creates space for proper FPS mode...
Read story →
0 comments
Oct 31 2014 05:54 PM |
Chris | in
Xbox News
AMD has apparently created a smaller and more cost-effective 20nm version of the processor found inside the Xbox One, opening the door for a slimmer and cheaper version of the console. During the last generation of consoles, we saw Microsoft release a re-designed Xbox 360 a few years in to the console's life cycle but the Xbox One may see a re-design much sooner.This news comes from the Linkedin bio of AMD's Senior Manager of SOC systems . The bio states that he "successfully planned and executed the first APU for Microsoft's Xbox One Game Console in 28nm technology and a cost-reduced derivative in 20nm technology."Currently the Xbox One and PS4 processors are 28nm and according to the Taiwan Semiconductor Manufacturing company, which is...
Read story →
0 comments
Home